Dashboard¶
The Dashboard displays the status of interfaces and real-time performance metrics for Arundo Edge.
Tip
Use the Dashboard to do a quick health check of Arundo Edge.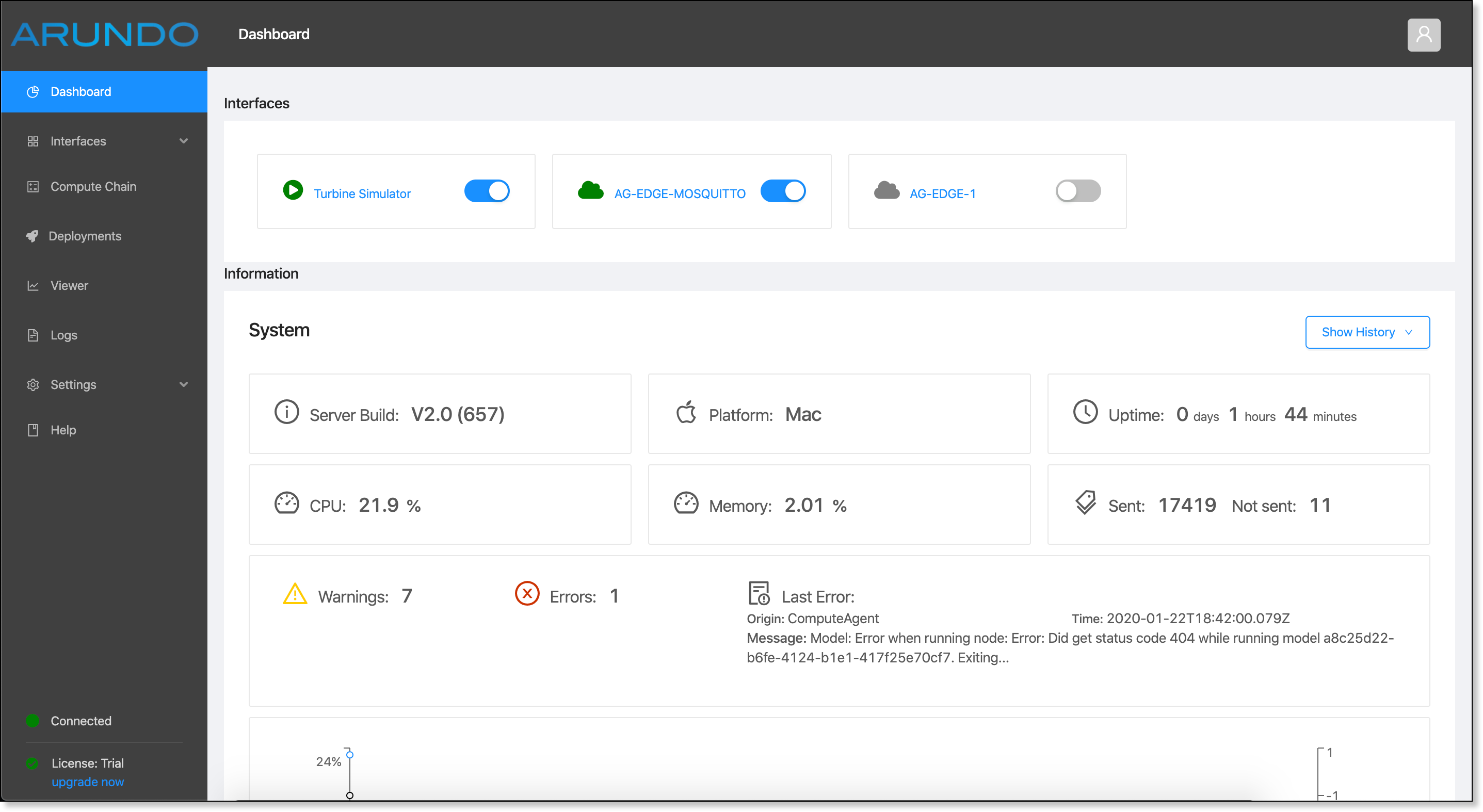 Getting There¶
Log in to Arundo Edge or select Dashboard on the sidebar.
Interfaces Panel¶
The Interfaces panel displays the status of connections to industrial control systems, cloud environments, and simulators.

Checking Interface Status
The color of an interface icon indicates the current status of its connection to Arundo Edge:
| Icon Color | Status |
| --- | --- |
| Green | Enabled and working |
| Red | Enabled but not working |
| Gray | Disabled |
Enabling/Disabling an Interface
Toggle the slider control next to an interface to enable/disable it.

Information Panel¶
The Information panel displays real-time performance metrics for Arundo Edge and its components.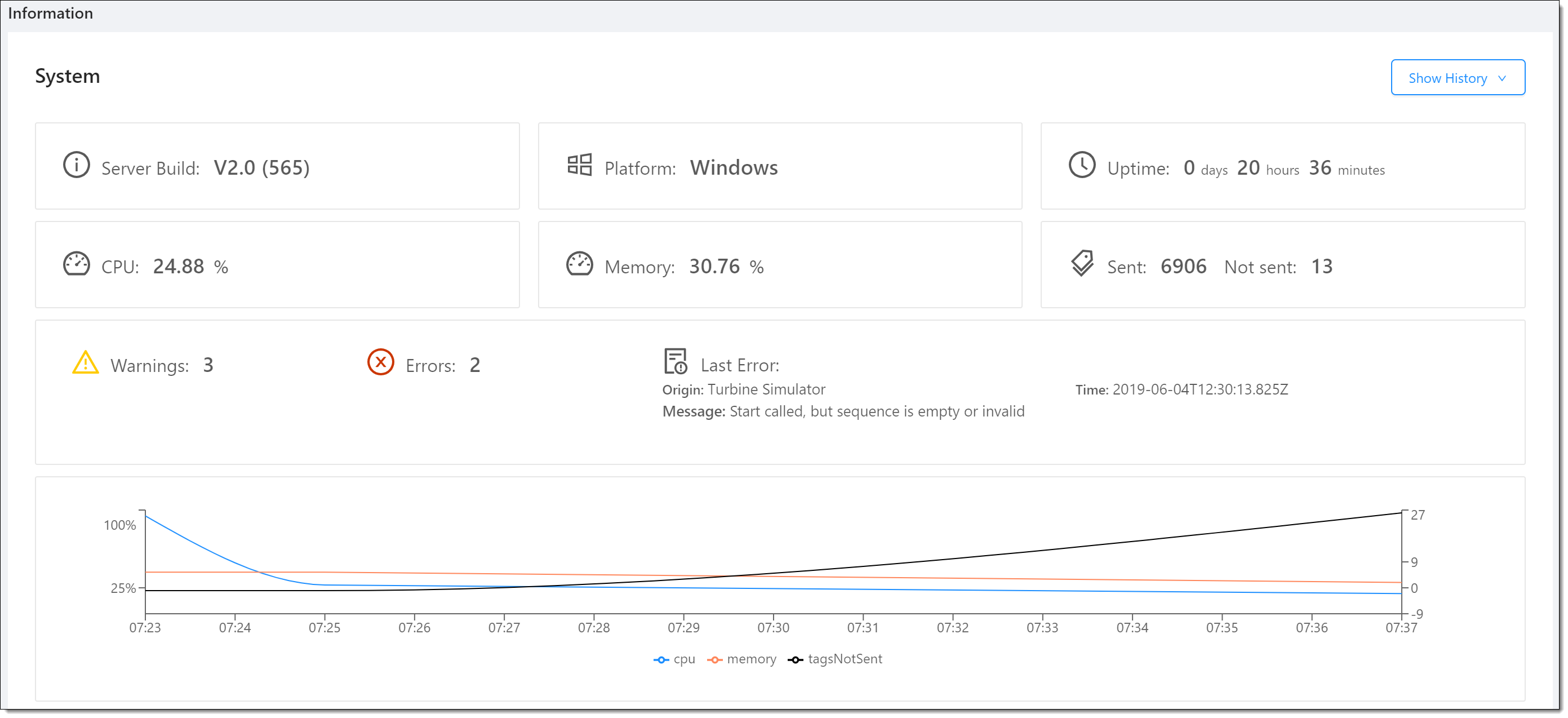 Metrics
The metrics are grouped by component to make analyzing performance easier.
System metrics

The System metrics display performance data for the Arundo Edge application:

| Metric | Description |
| --- | --- |
| Edge version | Version currently installed |
| Platform | Not used |
| Uptime | Time elapsed since the Arundo Edge service was last started |
| CPU | CPU usage by the Arundo Edge service |
| Memory | Memory usage by the Arundo Edge service |
| Sent | Number of tags sent to Arundo Fabric |
| Not sent | Number of tags stored locally and not yet sent to Arundo Fabric |
| Warnings | Number of warnings generated |
| Errors | Number of errors generated |
| Last Error | Origin, time, and message for the last error generated |
| Performance Graph | Comparison of CPU usage, memory usage, and unsent tags since the Arundo Edge service was last started |
Agents metrics

The Agents metrics display performance data for Arundo Edge components:

| Metric | Description |
| --- | --- |
| CPU | CPU usage |
| Memory | Memory usage |
| Restart Count | Number of times restarted |
| Last Restart | Date and time of the last restart |
| Performance Graph | Comparison of CPU usage and memory usage |